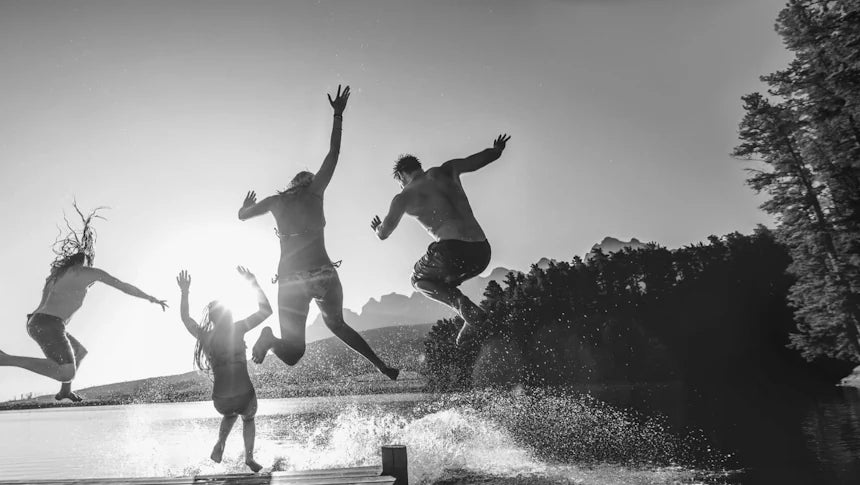 The People
For McSweeney's, it's about the people who make up our communities and the things that create our national identity. Our meat snacks are made by Canadians for Canadians. We are honoured to be part of a nation made up of caring and hard-working individuals. We're proud to support our communities and the activities that you're passionate about.

The Place
We love this country and all of the things that make it unique. Whether it's a game of neighbourhood pond hockey in the middle of winter or an impromptu summer road trip on the Trans-Canada, we provide meat snacks for on-the-go, and we encourage you to get out and experience Canada with us.
It is our intention that all meat producers and processors associated with the McSweeney's brand must ensure good welfare conditions for all farm animals. We believe there are always better, more compassionate ways available to raise animals.

Over the next five years, we will be working with our partners and suppliers to put those methods into full practice. Today, we already require animal welfare audits from processors who are suppliers of McSweeney's.

This animal welfare program is an extension of that policy and a commitment to living our values at the farm-level. Annual targets for farmers and processors will be monitored and assessed by and an advisory body to ensure we meet our strict goals. In doing so, not only will McSweeney's be improving the lives of animals raised for our products, but we hope our commitment will inspire the right behaviours from other meat snack producers and the farms who supply our highly valued Canadian Beef.