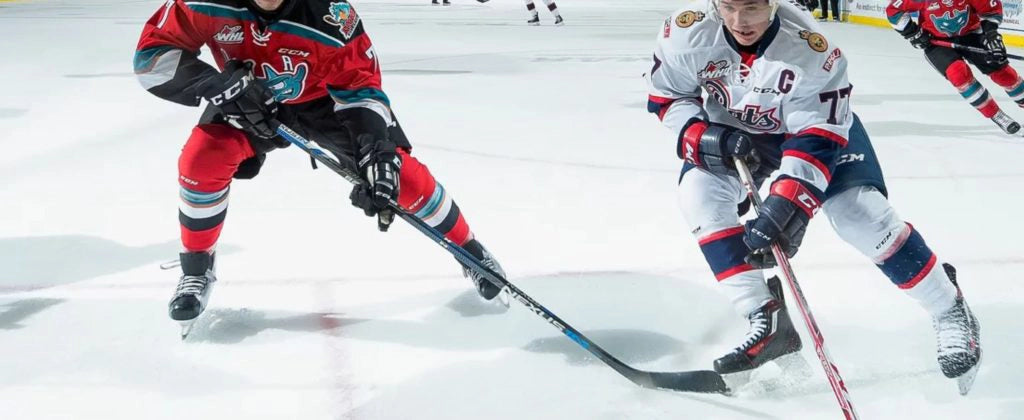 Official Partner of the WHL for 2022/23 Season
We're back!!!
McSweeney's Premium Jerky & Meat Snacks is proud to announce that we will, once again, be the Official Meat Snack of the Western Hockey League and their Canadian Fans!
There's so much to be excited about for the upcoming season, mainly the fact that we're back to in-arena games! We've all been waiting for this moment when we could once again, share in our mutual appreciation and support for the game of hockey. 
At McSweeney's, we focus on producing the best-tasting meat snacks worthy of those real Canadian "friend-sharing" moments. As a hockey league, the WHL presents high-caliber hockey that also brings friends together to share in a real Canadian experience. We believe that together, we'll be able to make this grassroots Canadian experience even better. 
Our partnership will provide fans with an opportunity to win and sample our premium, Canadian Beef Jerky throughout the season. Look out for the always popular, Jerky Toss and other McSweeney moments when you're at the game. Follow us on Facebook and Instagram to participate in Jerky Giveaways and to see our Player-of-the-Game Announcements @CanadianJerky. 
Find out more about the WHL by visiting their website whl.ca  and keep up to date with their latest news and events on Facebook, Twitter and Instagram.